TOFF & ZÜRPEL® Manufactory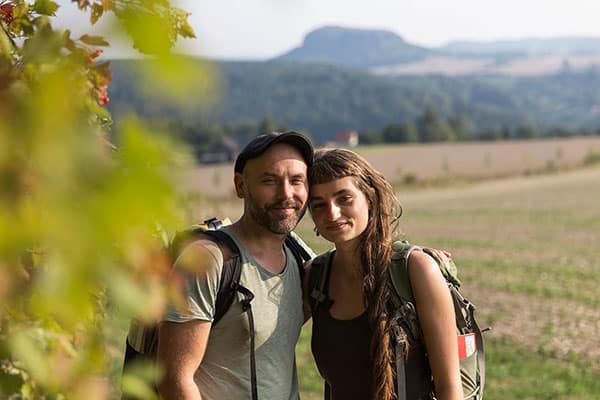 We are Marie & Markus, the founding couple of the TOFF & ZÜRPEL® manufactory. We met a few years ago on the Camino del Norte in Spain. Since then we have been going our way together.
Unsere große Leidenschaft ist das Reisen. Wir lieben es zu pilgern, die Natur zu erleben und gutes Essen zu genießen. Wo wir neue Länder entdeckten, fremde Kulturen und Menschen, dort sind uns auch die Bienenwachstücher begegnet. Von da an konnten wir uns unsere Küche und unsere Ausflüge nicht mehr ohne sie vorstellen und begannen im Herbst 2017 mit der Gründung unserer Manufaktur in Dresden. 

Mittlerweile haben wir neben unseren Bio-Bienenwachstüchern weitere schöne und nachhaltige Naturprodukte in unserer Manufaktur entwickelt. Zudem erweitern wir fortlaufend unser Sortiment in den Bereichen "Küche", "Bad" und "für unterwegs". 
The best of the simple. According to this motto, we design simple, beautiful and practical natural products for an environmentally conscious everyday life – for at home and on the go. Our products are lovingly made from natural raw materials and by hand. In our manufactory, sustainability is the top priority in all production. The high demands on the quality of the products and the design characterize us as well as the attention to detail that is in every product – focused on the essentials, with the imperfect beauty of nature.
---
Unser Label TOFF & ZÜRPEL® Manufaktur
---
"Toff"
Borrowed from Yiddish טובֿ (YIVO: tov) and translates as "good, beautiful, …"
"Zürpel"
Comes from Rheinhessen and means colloquially "crease"
Toff & Zürpel
… are also the guardians of the beehive
from the comic series Maya the Bee
from the 70s & 80s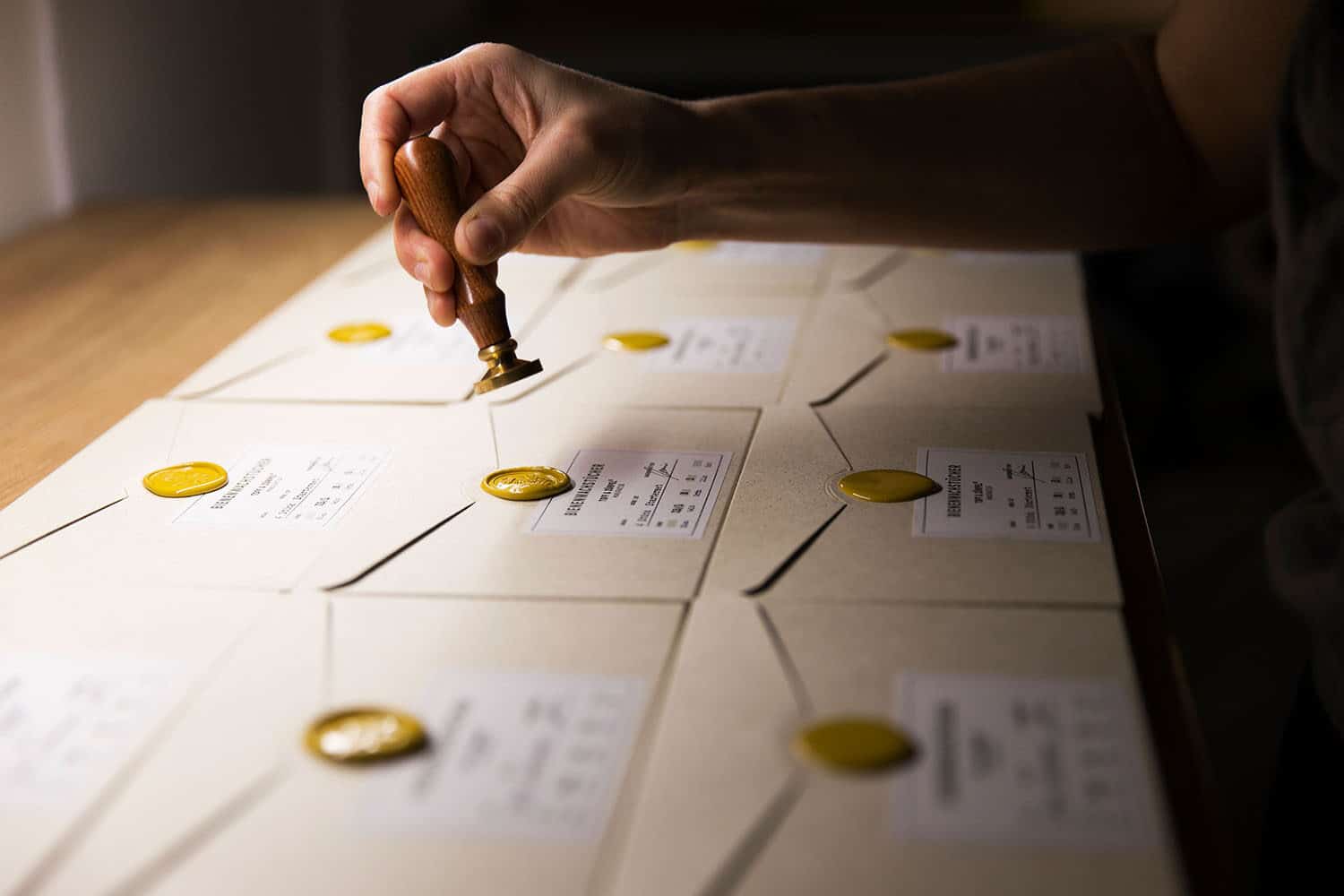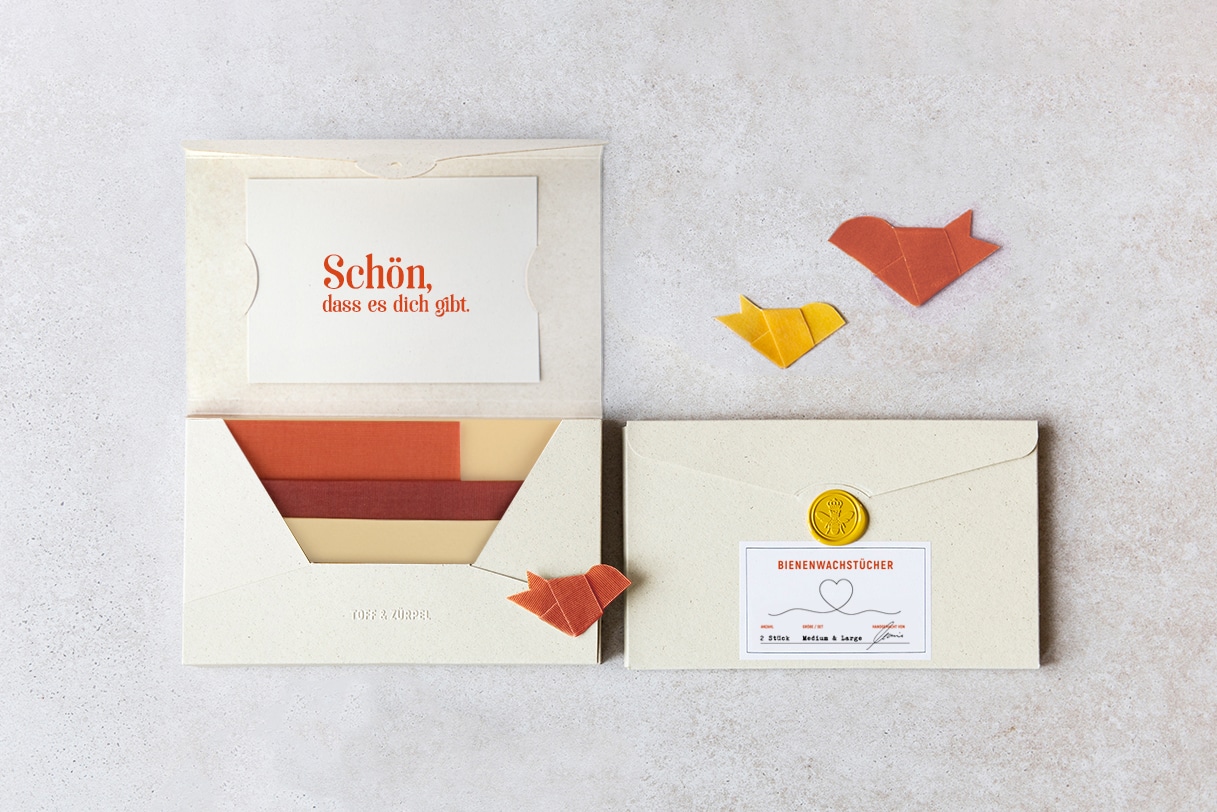 Erfahre mehr über unsere ausgewählten Bio-Rohstoffe.
---
Our TOFF & ZÜRPEL® Onlineshop – Manufacture Special
---
In our TOFF & ZÜRPEL Onlineshop you will find not only our own, special natural products, which we produce in careful handwork in our manufactory in Dresden, but also our favorite products from other, great labels! Practical, sustainable and beautiful products for an environmentally conscious everyday life – at home and on the road. With us you can order special natural cosmetics, practical kitchen accessories, beautiful home accessories, selected gardening utensils, minimalist luggage, sustainable children's products, great room fragrances and addictive, but also healthy treats and unique gifts for every occasion online.