Organic Cotton
Our cotton fabric is certified organic and woven in Germany . It is unbleached and free from harmful substances and chemicals.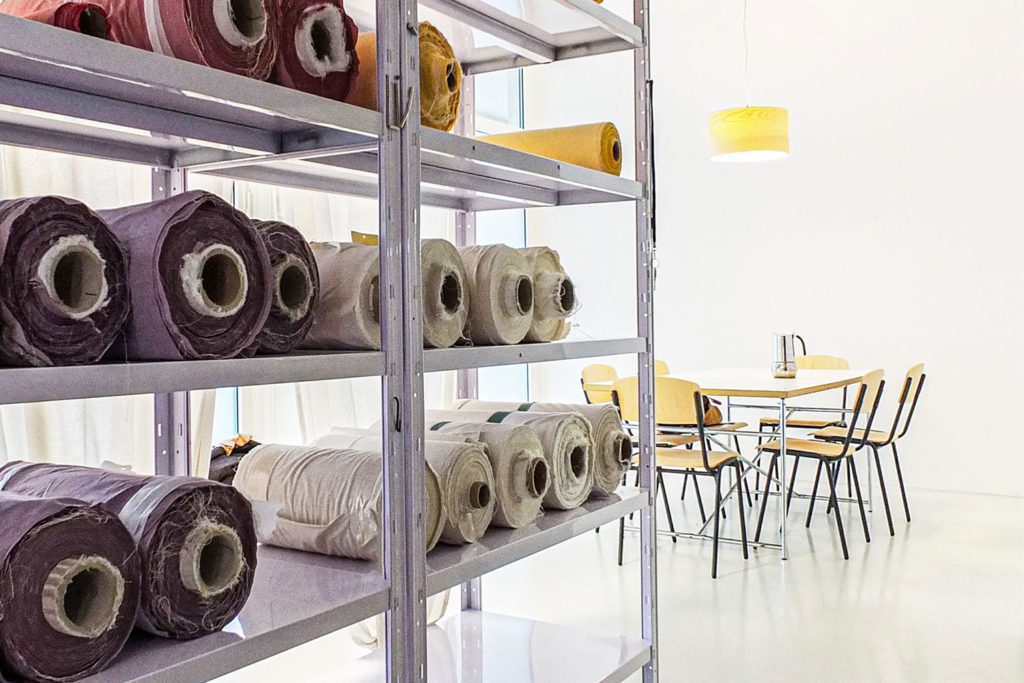 Furthermore, the cotton we use for the beeswax wraps is GOTS certified. The Global Organic Textile Standard stands for production and processing of organically produced natural fibres. It sets strict ecological and social requirements for the entire production chain.
Organic Beeswax
Beeswax is a natural preservative, so it is no surprise that humans have been using it since ancient times.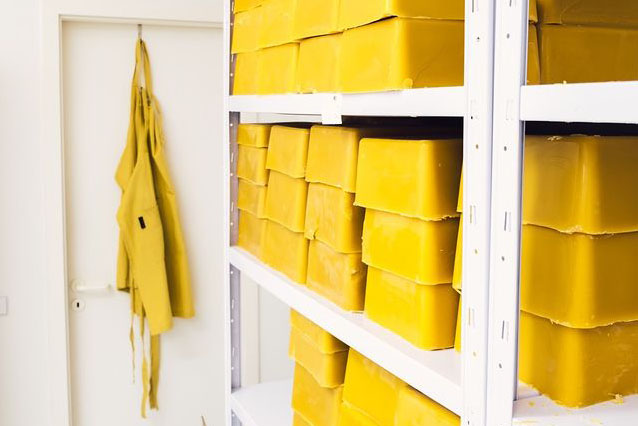 For our beeswax wraps, we only use wax surplus from carefully selected organic beekeeping operations. We work with species-appropriate natural beekeeping operations that are oriented towards the animals' needs rather than on maximizing yields. These values are of the highest priority to our company.
Natural Pine Resin
Resin is a wonder of nature as well. It adds the resilience, flexibility, and durability that sets our beeswax wraps apart. Pine resin is the only ingredient in our beeswax blend that is not certified as organic- for one simple reason: there is no certification for that. We use resin that is extracted from European black pines in Austria via traditional tapping methods. European black pine tapping in Austria is listed among UNESCO's intangible cultural heritages.
Organic Coconut Oil
Coconut oil stores warmth and provides the suppleness necessary for our beeswax wraps without making them greasy. Our fair trade organic coconut oil is a purely natural product from certified organic cultivation. It is produced by gentle cold pressing. We source from farms that cultivate coconut trees and process the coconuts in accordance with strict organic and fair-trade standards.
Organic Olive Oil
Olive oil for our household soap is probably the best-known oil. It was even used in ancient times. The oleic acid it contains as well as its vitamin E complexes have a nourishing and regenerating effect on the skin. In addition, olive oil has dissolving qualities. Therefore, it works well for cleaning beeswax wraps, household items and your hands. Our organic olive oil is produced by the gentle method of cold pressing. It also qualifies as "native extra," which means that it is an olive oil of the highest quality standards in Europe Furthermore, our olive oil is not only certified organic but also carries the COSMOS CERTIFIED signature (IONC).
Our Commitment to the Environment
Zero Waste
Use our storage box made of grass paper or order your beeswax wraps unpacked.
Handmade with ♥
Our beeswax wraps are made in Germany in our workshop in Dresden.
Sustainable Packaging
Our grass paper packaging is not glued or taped but folded, and our labels are made of recycled paper. Our packaging is also vegan.
Shipping
Our shipments are climate neutral & plastic free. Our shipping containers are made of durable recycled cardboard and can be re-used.
Green Energy
Our workshop is powered by Greenpeace Energy.
Ethical banking
Your payment is made to an account at the GLS bank, which invests in sustainable projects.
Our packaging made of grass paper
Our packaging is made of grass paper & is used to store the organic beeswax wraps as well as a hanger for recipes, photos & more!
What's greener than grass? Grass paper is mainly made of grass, which is a fast-growing renewable material that can be processed chemical-free and needs little water and energy to produce.
Local & Thoughtfully! The grass, or hay, is harvested locally near the paper mill. Harvesting fields are extensively managed compensation areas, which are subsidised by the EU in order to compensate increasing soil sealing in urbanized areas. If you add the significantly lower energy consumption during processing to the savings for transport, grass produces up to 75% less carbon dioxide than wood.
Biodiversity – not only bees love grass paper! Compensation fields serve as a habitat for countless insects, mammals, and birds. This supports biodiversity which contributes to the conservation of a rich flora and fauna.
Another distinctive feature: No sheet is like the other. You can feel the uniqueness of nature with every piece of paper!
Traditional Seal Stamps
Every package is individually sealed by hand. Hence, every seal is unique. The sealing wax we use is made in Germany that is produced via a unique long-standing tradition. It contains only natural raw materials.
"Toff & Zürpel" Beeswax Wraps Receive Quality Seal
Natural products that are sustainable and eco-friendly are very important to us, and therefore, they should be marked accordingly. Food items are given organic seals or association seals, but the non-food sector (including our beeswax wraps) relies on the NCP certification. NCP stands for "Nature Care Product," and it certifies natural products with components that must meet the following criteria:
1) ingredients from natural sources
2) no components that are harmful to your health or the environment
3) no microplastics
4) no synthetic materials (silicones and surfactants)
5) no use of genetic engineering
6) no animal testing (except for legally mandatory)
7) no radioactive irradiation
8) avoidance of palm oil (if necessary, only from sustainable sources)
9) recyclable or reusable packaging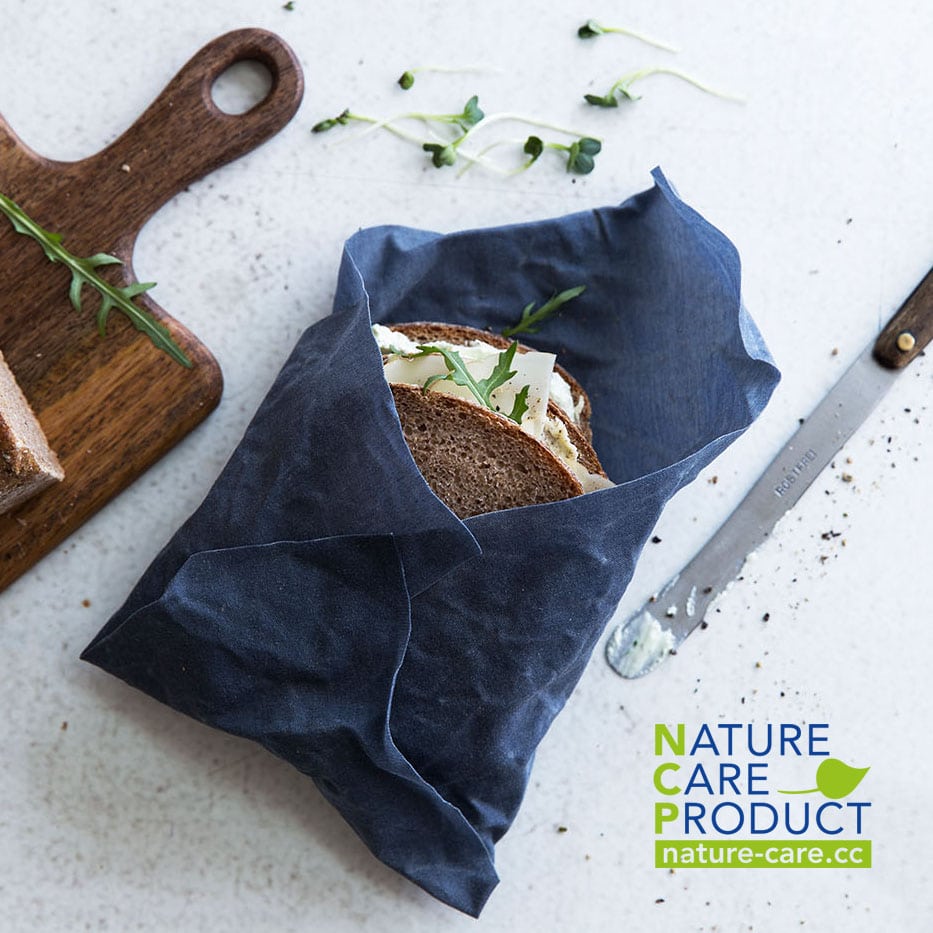 We are happy to meet all of these criteria. Thus, the NCP certificate is a perfect fit for our beeswax wraps. We are very proud that all of our products have a quality seal now. The NCP certification was established by the GfaW – Gesellschaft für angewandte Wirtschaftethik (Society for Applied Business Ethics) and is reviewed by "EcoControl", an approved and accredited certification body. This certification is still rather new and unknown. However, it represents 100% sustainability and environmental awareness. Additionally, these quality seals and certificates help us evaluate what materials can best meet our company's and customers' needs while supporting and prioritizing our environment. Our planet needs to be protected – we only have one.