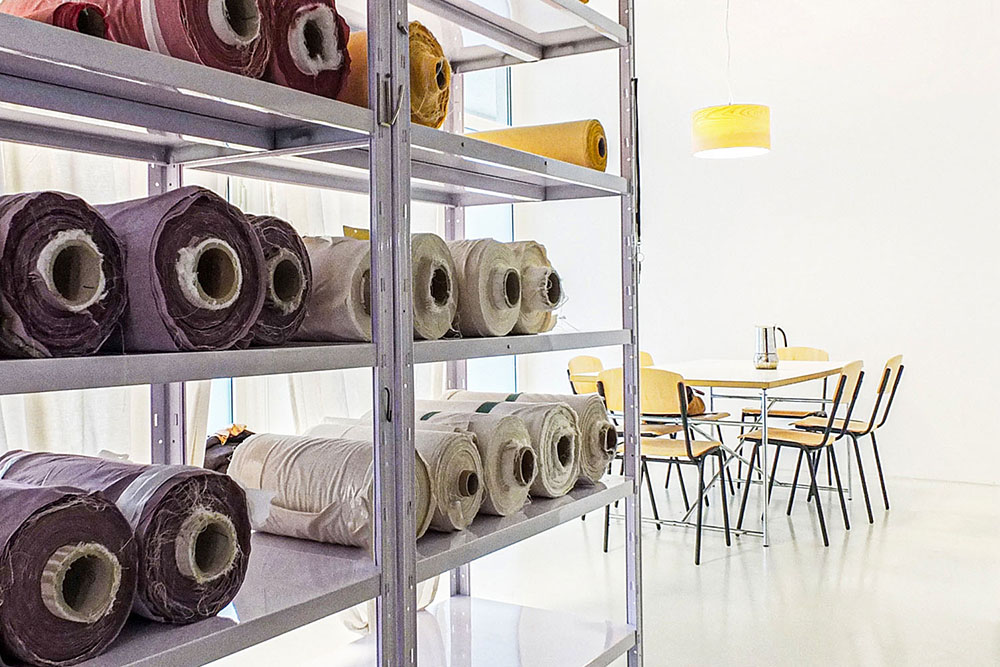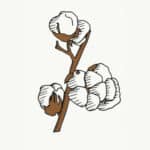 Organic cotton
Our organic cotton fabrics are woven for us in Germany and are from controlled organic cultivation, unbleached and free of any harmful substances or chemicals.
In addition, our cotton fabrics for our organic beeswax wraps are GOTS-certified! The Global Organic Textile Standard stands for the processing of textiles made from organically produced natural fibers. It places strict environmental requirements on the entire textile production chain and, at the same time, defines the social criteria to be complied with.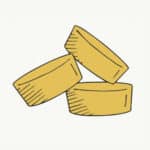 Organic beeswax
Our most important organic raw material is beeswax. Beeswax is a natural preservative. We humans have been making use of this since ancient times.
We only use excess wax from selected organic beekeepers for our organic beeswax wraps. In doing so, beekeeping in accordance with its nature, which is based on the natural needs of the animals and not on maximizing yield, is particularly important to us.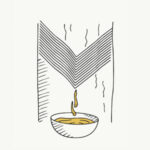 Natural pine resin
The tree sap is also a real miracle cure in nature. It also ensures the durability, flexibility and longevity of our beeswax wraps.
The pine resin is the only component that does not have an organic certificate – because there is none.
For this we get our tree sap from Schwarzföhren, a traditional pitching factory in Austria, which is listed by UNESCO as an intangible cultural heritage.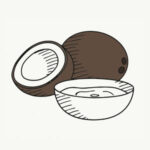 Fair trade organic coconut oil
The coconut oil stores heat and ensures the necessary suppleness of our beeswax wraps without becoming greasy. Our organic coconut oil is a purely natural product from controlled organic cultivation and is obtained through gentle cold pressing.
The cultivation of the coconut palms and the processing of the coconuts are carried out according to strict organic and fair trade standards.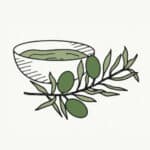 Organic Olive Oil
The oleic acid contained and the vitamin E complexes have a nourishing and regenerating effect on the skin. In addition, olive oil has a dissolving effect – perfect for cleaning our beeswax wraps as well as other household items and hands. Our organic olive oil is obtained using the gentle method of cold pressing. It is also referred to as "extra virgin", which means that it is an olive oil of the highest quality according to the European quality classes. In addition, our olive oil is not only organic, but also COSMOS certified (IONC).
birch polypore
As the name suggests, the birch polypore is a tree fungus that grows on birch trees and is known to be a special helper for health. We only use wild-grown birch polypore from Germany for our soaps – fully mature fruit bodies with a high nutrient density, which are gently dried and ground. This medicinal mushroom has been used as a tea for over 5,000 years and is one of the oldest means of increasing well-being. It is considered to be cleansing, anti-inflammatory, antibacterial, calming and regenerating as well as digestible – inside and out.
Our commitment to the environment
Zero waste
Use our grass paper storage box or order unpacked.
Handmade with ♥
We manufacture our products by hand from purely natural raw materials – with attention to detail!
Sustainable packaging en
Our unglued packaging is just plugged in & our recycling labels are vegan!
shipping
We ship climate-neutral & plastic-free. Our recycling boxes can be used several times!
Green electricity
Our manufactory is exclusively powered by electricity
powered by Greenpeace Energy.
Ethical banking
Payments go to our GLS-Bank account & benefit sustainable projects.
Our packaging made of grass paper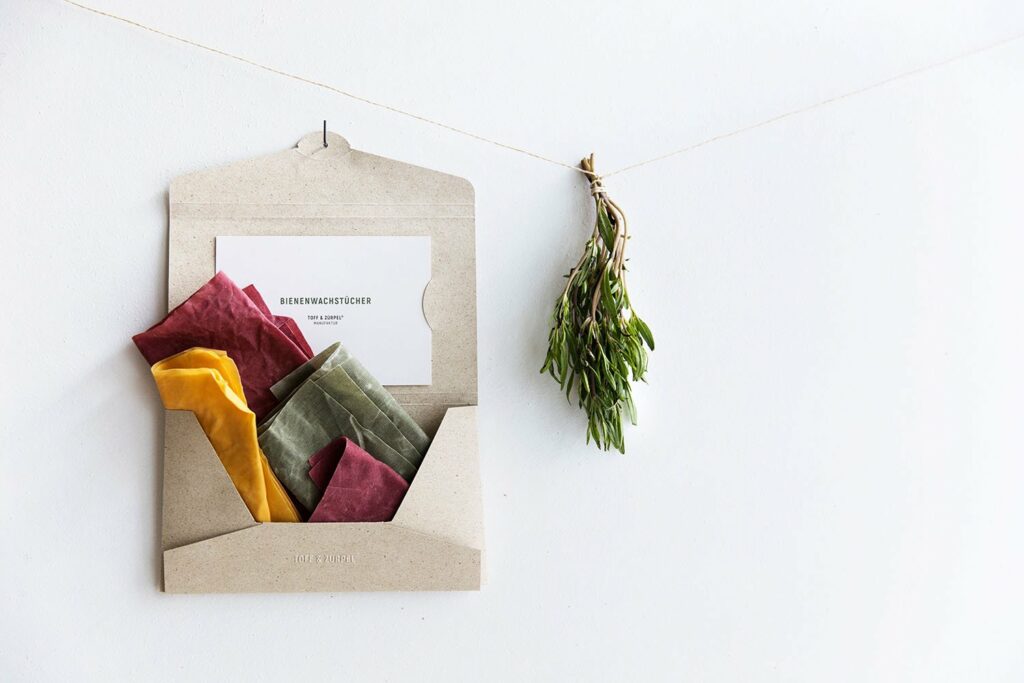 Our packaging is made of grass paper and is used to store the organic beeswax wraps and as a hanger for recipes, photos and much more!
What's greener than grass? Grass paper is made to the greatest possible extent from the rapidly renewable raw material grass, which can be processed without the use of chemicals and uses significantly less water and energy.
Regional & careful! The grass or hay is harvested locally near the paper manufacturer. The harvest fields are mainly extensively managed compensation areas, which are subsidized by the EU to compensate for the increasing soil sealing in urban areas. If you combine the significantly lower energy consumption during processing with the savings during transport, grass causes up to 75% less CO2 emissions than wood.
Biodiversity – not only bees love grass paper! The biodiversity prevailing on the compensation areas provides a habitat for innumerable insects, mammals and birds and thus appreciates the biodiversity of plants and animals.
Another special feature : no two bows are the same. You can see the uniqueness of nature on every paper!

Seal stamp according to old tradition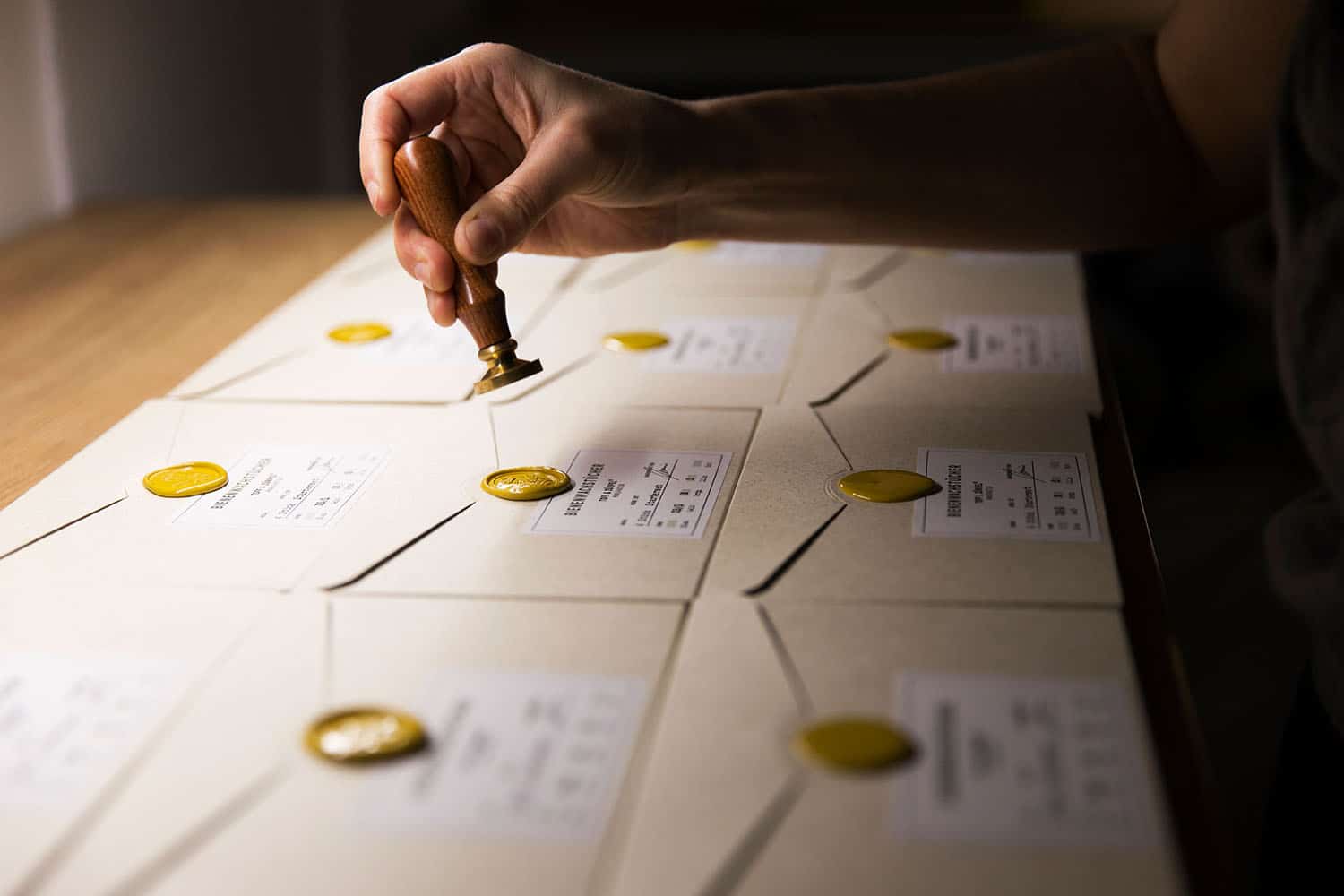 Each packaging is hand-sealed by us, so each seal is unique. The sealing wax is carefully manufactured for us according to old tradition in Germany – and that from purely natural raw materials!
TOFF & ZÜRPEL beeswax towels receive a seal of quality
Natural products that are sustainable and environmentally friendly are important to us and should be specially marked.
What organic and association seals are for the food sector, the NCP certificate is for the non-food sector (which also includes our beeswax wraps).
This stands for "Nature Care Product" and certifies natural products whose ingredients meet the following criteria:
1) Ingredients of natural origin

2) free from ingredients that are hazardous to health or the environment

3) free from microplastics

4) free of synthetic raw materials (silicones and surfactants)

5) no use of genetic engineering

6) no animal experiments (except legally mandatory)

7) no radioactive exposure

8) Avoidance of palm oil (if necessary only sustainable palm oil)

9) recyclable & reusable packaging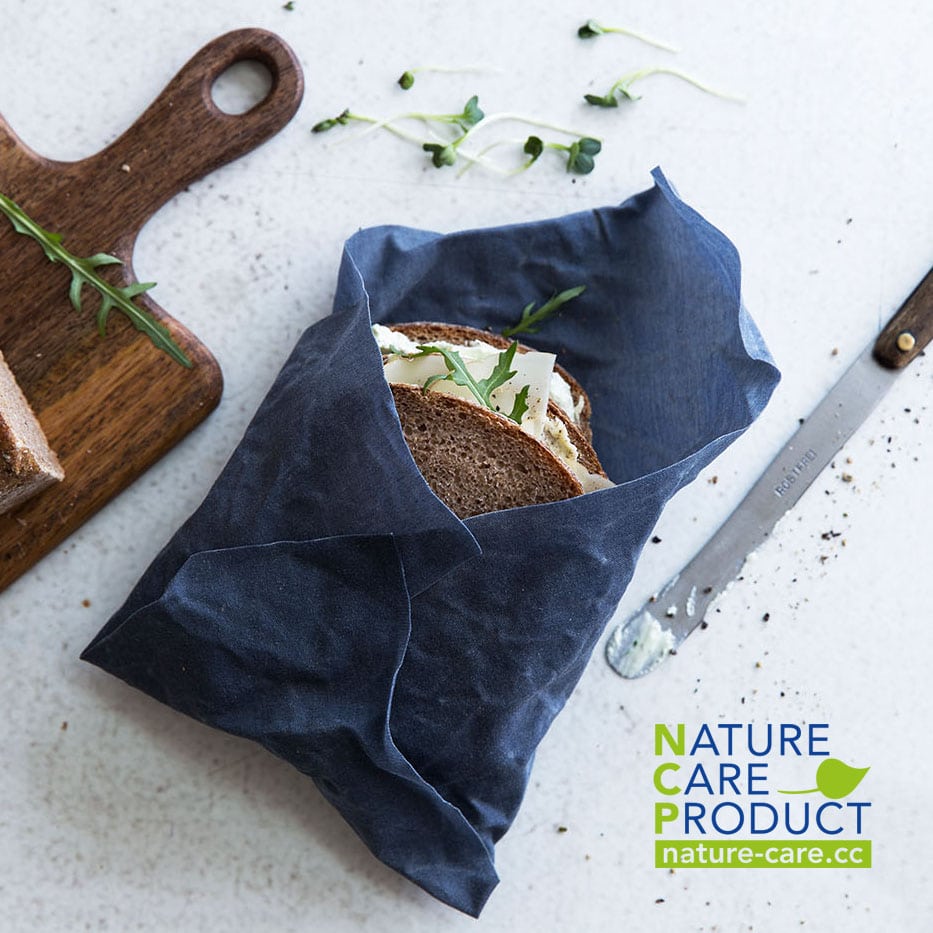 We can tick all these points, which is why the NCP certificate is just right for our beeswax wraps. We are therefore very pleased that our beeswax wraps have been awarded a seal of quality. Incidentally, this seal comes from the GfaW – Society for Applied Business Ethics and is checked by "EcoControl", an approved and accredited certification body. The NCP certificate is still quite new and unknown, but it stands 100% for sustainability and environmental awareness. These quality seals and certificates also help us to orientate ourselves and to decide what is good and what is perhaps even better – in the interests of the environment and nature. It is important to protect them – we only have one of them!