For Companies – Customized Grass Paper Packaging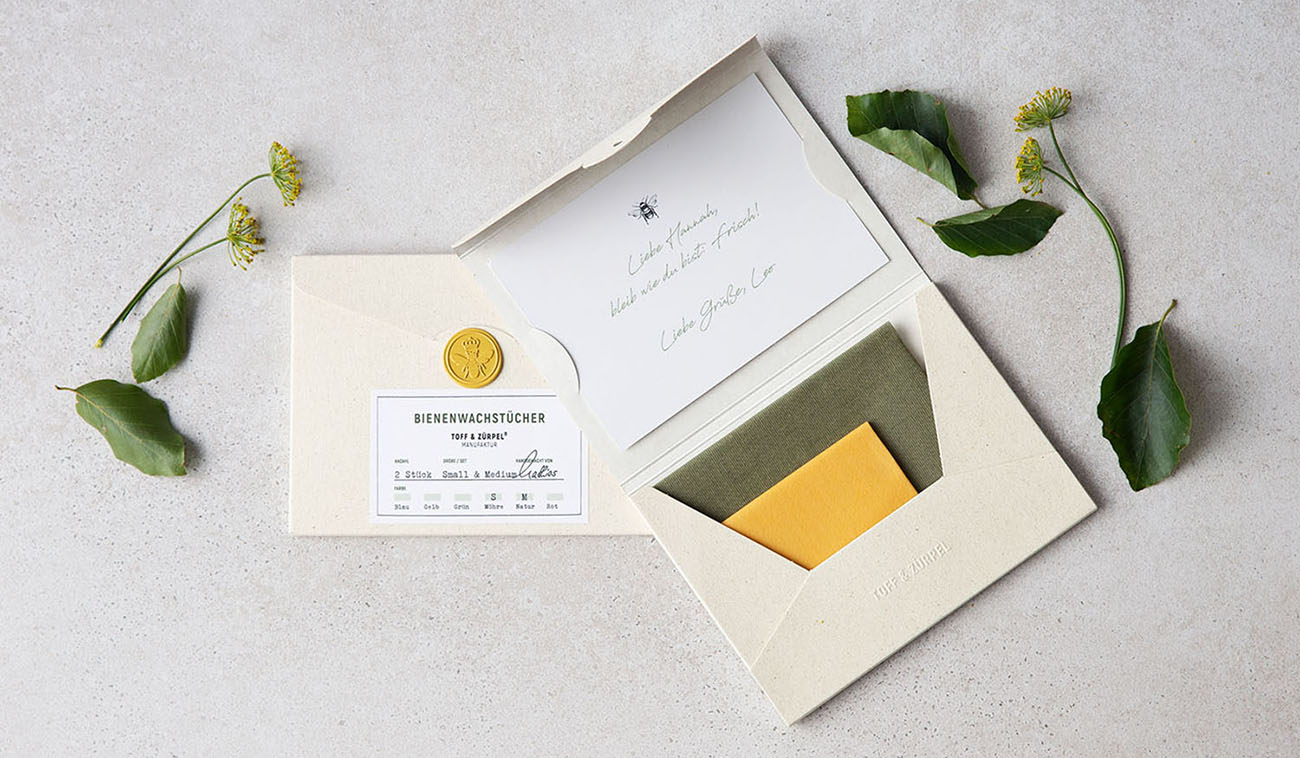 Are you looking for beeswax cloths with your own logo or pattern? We are happy to customize not only our beeswax cloths, but also our grass paper packaging!
Individual organic beeswax cloths are very special, personal and sustainable gifts for your employees, customers or partners. They are also perfect as a promotional gift or promotional item for an event! Or would you like to offer an individualized beeswax edition in your own online shop or business? No problem! Then send us your request to info@toffundzuerpel.de and design your organic beeswax cloths according to your ideas!
Here are some examples of products we have customized for our clients: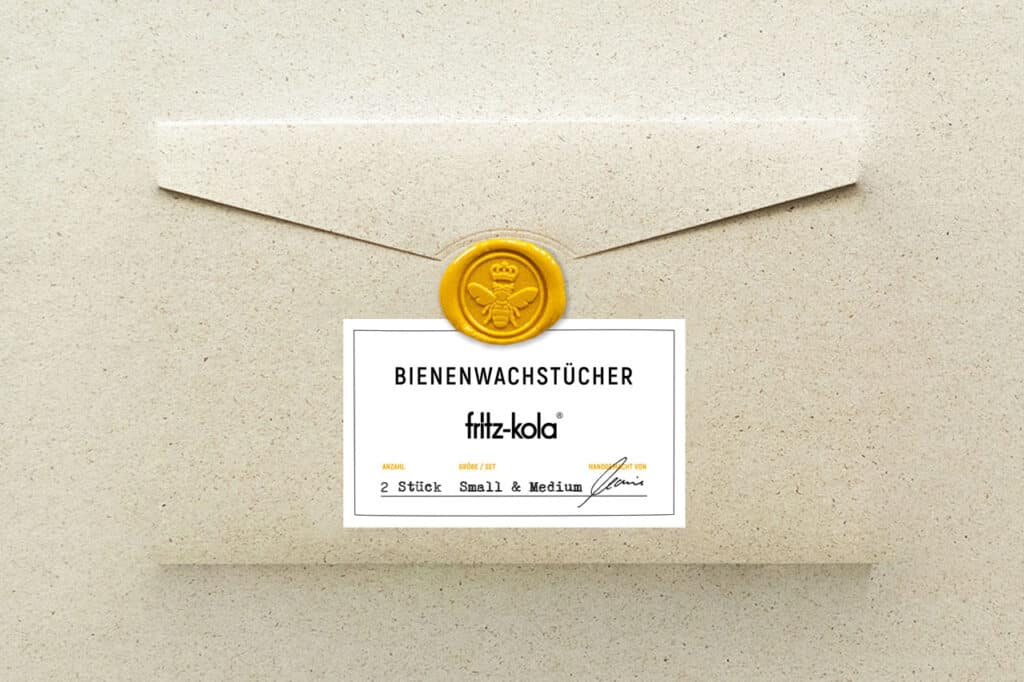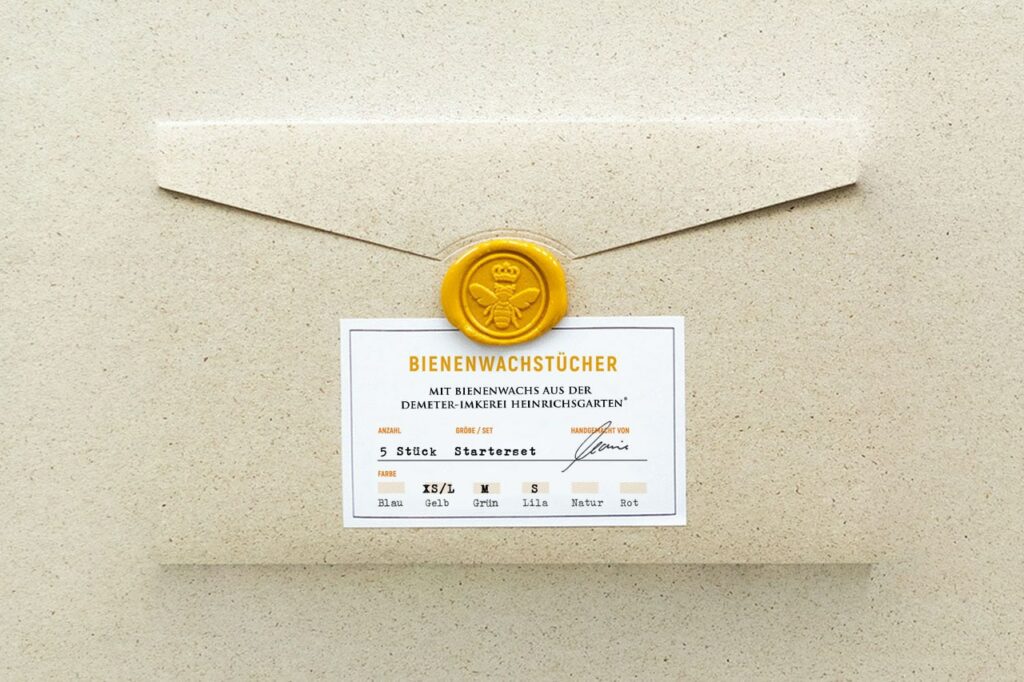 Demeter-Imkerei Heinrichsgarten®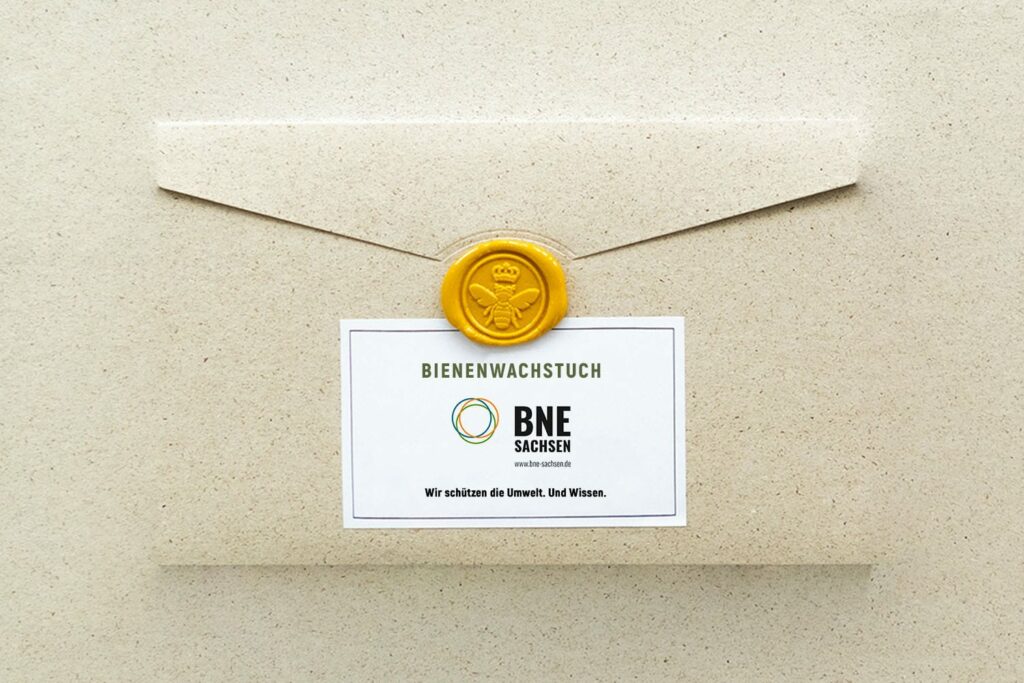 Sächsische Landesstiftung Natur und Umwelt
Sächsische Landesstiftung Natur und Umwelt
Project Education for Sustainable Development
www.lanu.de
www.bne-sachsen.de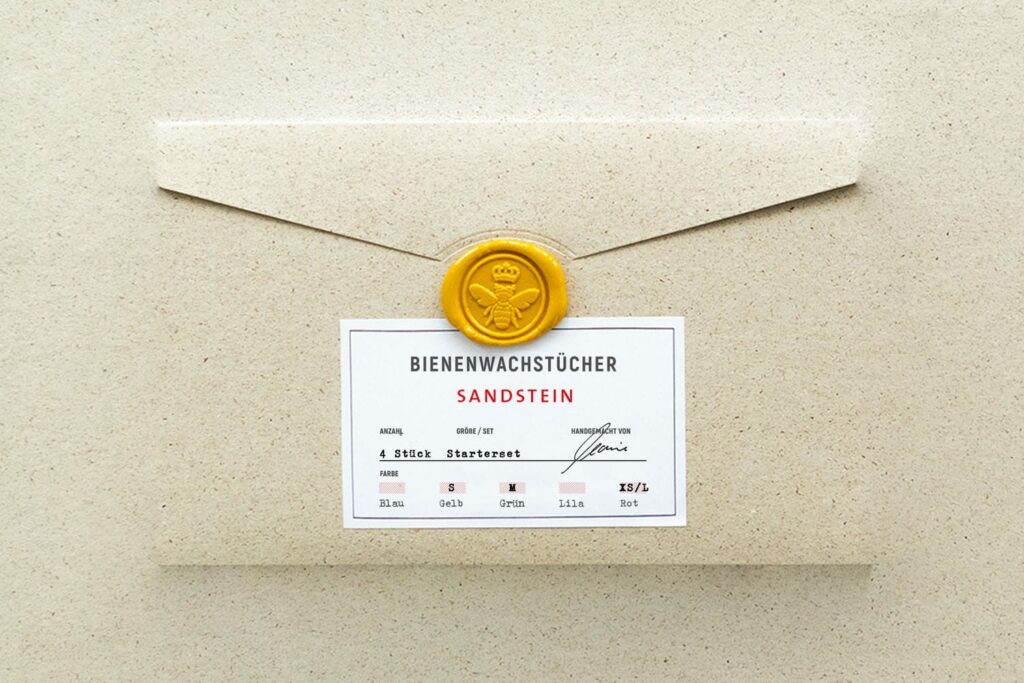 Sandstein Agentur Dresden
Sandstein Agentur Dresden
Internet- und Kommunikationsagentur
www.sandstein.de