Are you looking for beeswax wraps with your own logo or pattern?
We can not only customize our beeswax wraps for you, but also our grass paper packaging!
Individual organic beeswax wraps are very special, personal and sustainable gifts for employees. They are also perfect as customer gifts for Christmas or as a promotional gift or promotional item for an event! Or would you like to offer an individualized beeswax cloth edition in your own online shop, for your customers or partners in your shop? No problem! Then send us your request to info@toffundzuerpel.de and design your organic beeswax wraps according to your ideas!
purchase quantities
When printing on the towels: 250 pieces in size XL , 500 pieces in size Large and 1,000 pieces in size Medium .
Of course we could also offer you a set. Such as Small & Medium or Medium & Large . In our online shop you will find our sizes and set variants.
In addition, we can also (or only) customize our grass paper packaging for you – from 50 pieces!
packagings
We are very happy to offer you our grass paper packaging with a seal stamp and individualized front labels and postcards as well as grass paper packaging without a seal stamp and an individualized print! You can find that here
further examples!

Delivery time – varies depending on purchase quantity and season !
You have to go with a print on the beeswax wraps
Calculate approx. 5-6 weeks. If you only want to have the packaging customized, with approx. 2-3 weeks – after the files for the customization are ready.
Do you already have size/set ideas and would you like a concrete offer or a sample to test? No problem – just let us know!
layout
Both the packaging and the towels themselves can be freely designed. We will then be happy to send you the sizes/templates! However, we could also support you with the design.

Possible colors – without pressure
We can offer you sizes XL and M in blue, green, orange and nature. Size L and S in purple, red, yellow, orange and natural.
Here you can find examples of our products,
which we have individually designed for our customers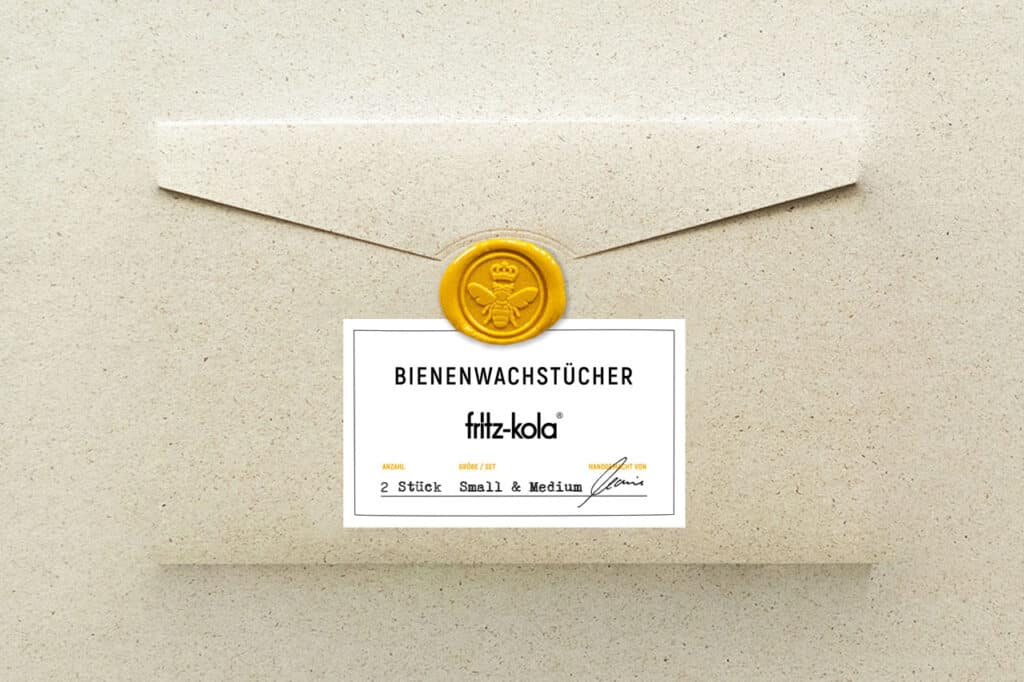 fritz-kola®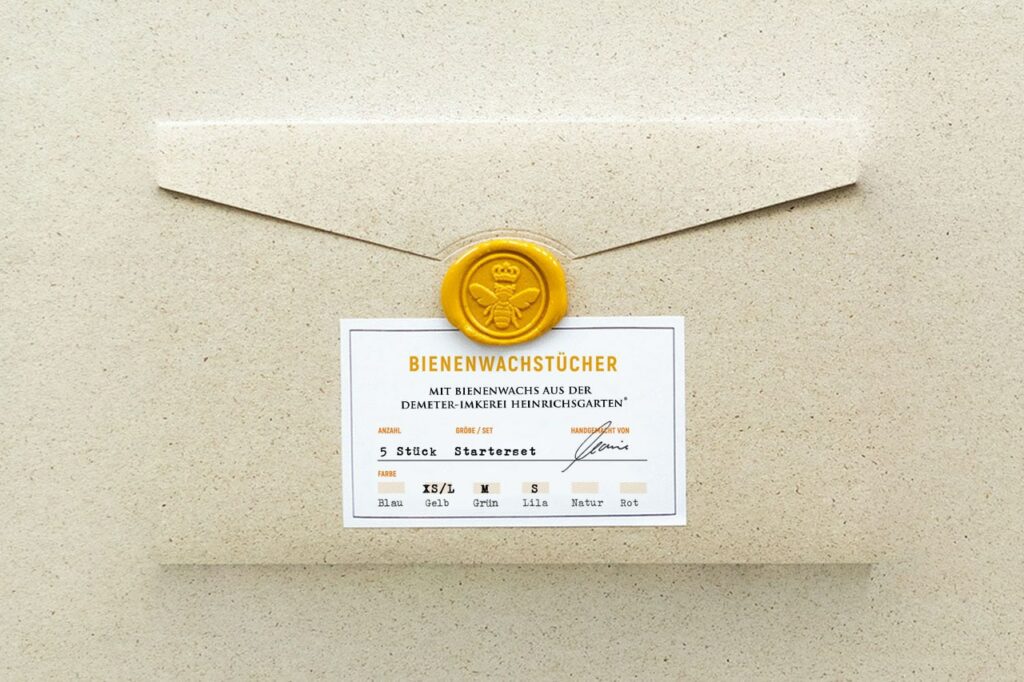 Demeter Heinrichsgarten® beekeeping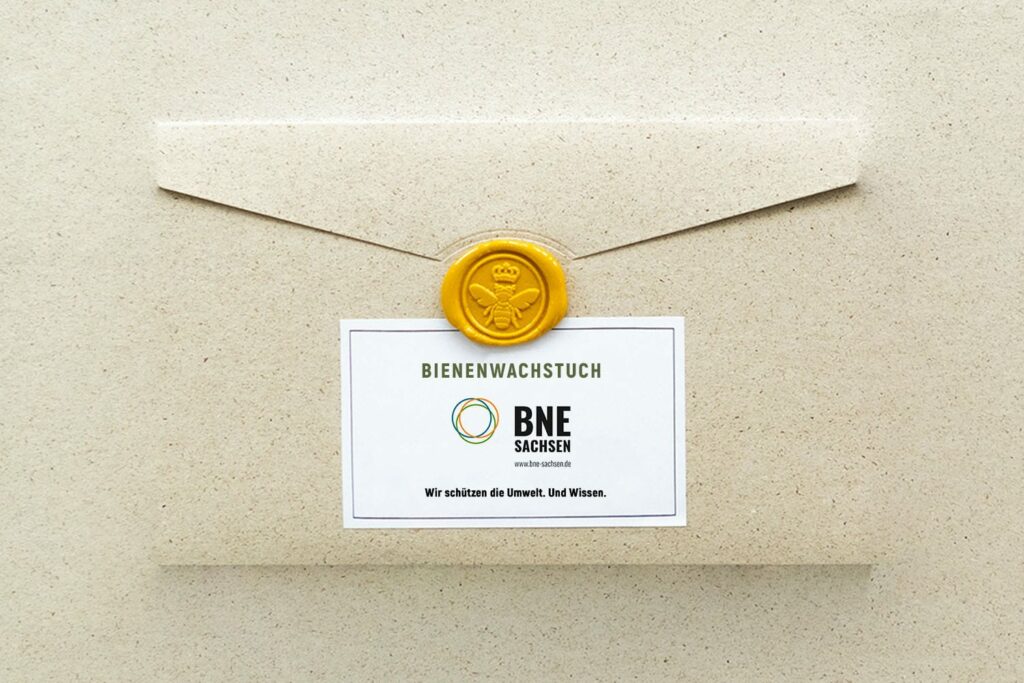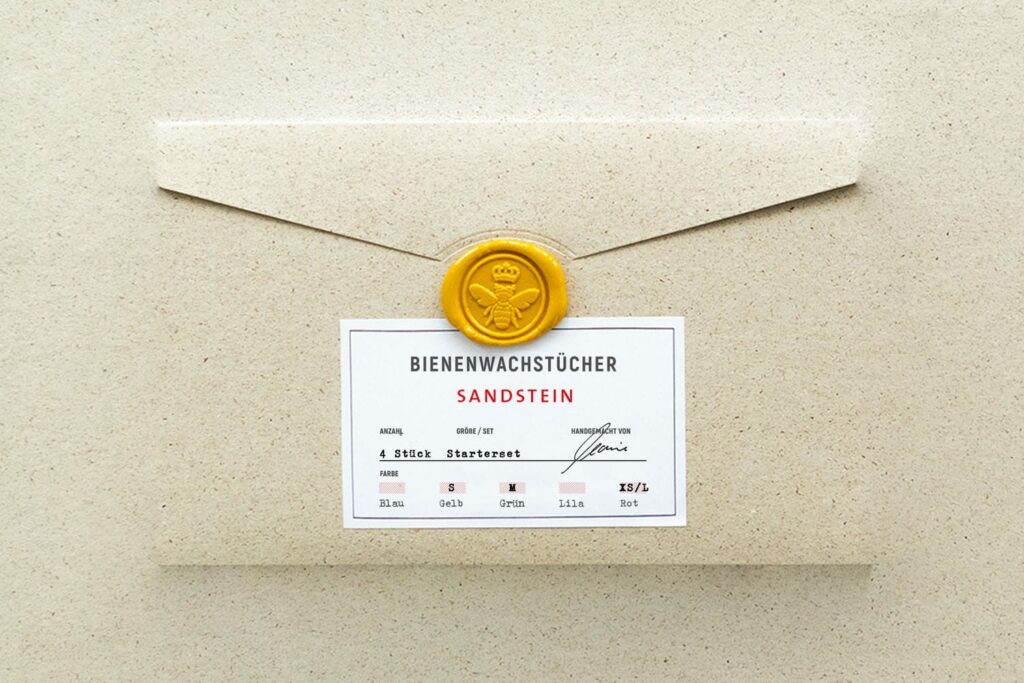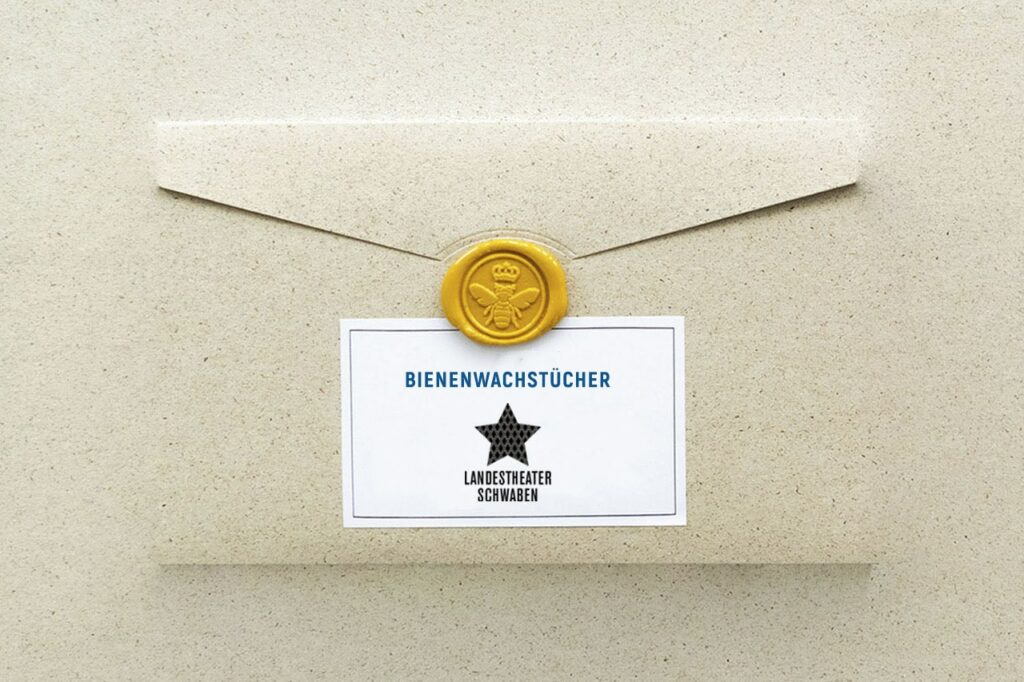 State Theater of Swabia