DIY – make beeswax wraps yourself
Can you make beeswax wraps yourself or refresh or regrow used beeswax wraps? Yes! You can buy DIY repair wax from us to refresh your beeswax wraps and also order various DIY starter sets to make your own beeswax wraps yourself!
---
Make your own beeswax wraps
---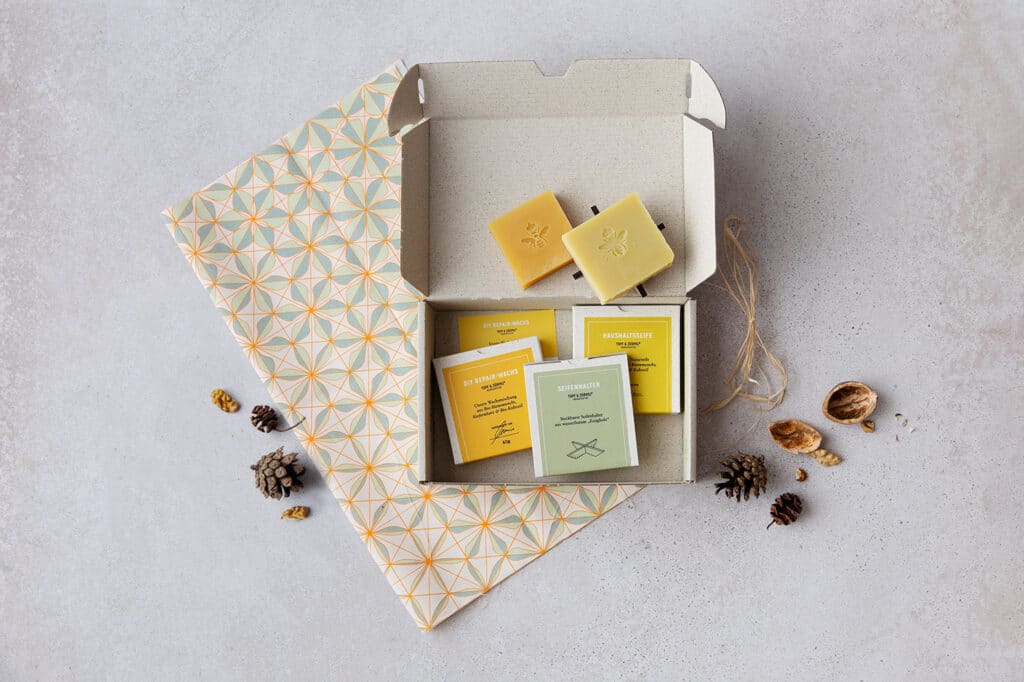 Making beeswax wraps yourself is not only super sustainable, but also a lot of fun! To make sure that you have the right raw materials (such as good beeswax!) and the required wax mixture for your beeswax wraps, we have put together DIY sets for you that you can order in our shop. Meanwhile, there are also a number of instructions for " DIY beeswax wraps yourself ". We've made our own without the use of parchment paper, an iron or a brush – for a really easy, mess-free beeswax wrap tutorial. 😉 You can find the detailed description under " DIY instructions for beeswax wraps". Our DIY beeswax wrap kits also make great DIY gifts!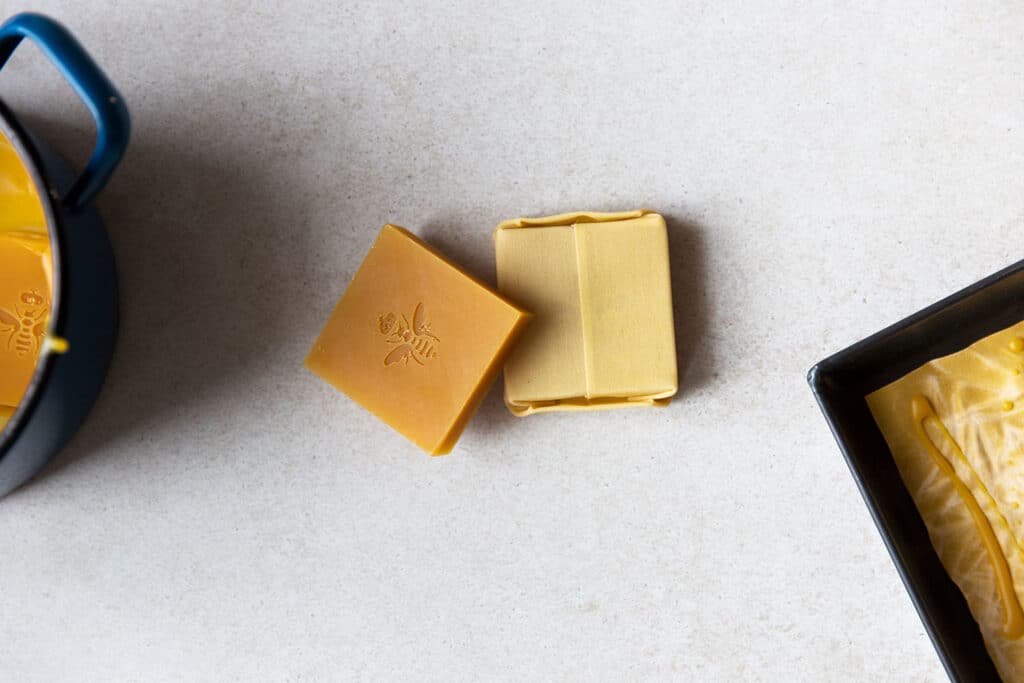 Freshen up your beeswax wraps
Also beeswax wraps are only a sustainable alternative if we reuse them for a long time! With good care, our beeswax wraps will last for one to two years. After that you don't have to throw away your used beeswax wrap, compost it or use it as a fire starter, you can easily regrow it yourself with our Do It Yourself Repair wax made from our special blend of organic beeswax, pine resin & organic coconut oil! You can refresh about 3 of our "Large" beeswax cloths (42 x 36 cm) with our repair wax. All you need is an oven, baking tray, water bath, dough cutter or similar. and our DIY Rapair wax , which you can order in our shop, as well as your used beeswax wraps to refresh.
---
FAQ about DIY beeswax wraps
---